For a custom quote hit Contact Us for the quick quote request form. We're happy to do the searching for you! Also, our database is a big database of selected "specials". If you want the price on something that isn't listed in the search, please ask us!
Links to Outside Services:
To Purchase Travel Insurance CLICK HERE
Purchase Medjet Assist the medical evacuation membership coverage that allows you to be flown from any hospital in the world to where YOU want to be treated. This is not a substitute for regular travel insurance, and is an annual membership.
Avoid hassles at the airport - click here to ship your bags ahead to your hotel or cruise.
Rent an International Cell Phone - Save over taking your own phone and paying Roaming Rates CLICK HERE. Please use referral code VC611 when purchasing. The link does not have the code built in like the others.
For a passport service that will assist you in getting a passport or a visa click here. And for general information about visas and passports click here.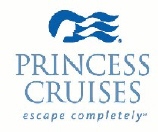 Looking for prices on a Princess cruise?
Please do a custom quote request to be sure you've gotten the absolute best price we can offer you.
In addition to any great deals you might find by doing a search through our giant database of specials above, please ask us for other sailing dates you don't see listed. Just because it's not listed, doesn't mean we can't get you a price on it. We just like to highlight certain sailings we've got group pricing on! A current promotion could be even better and is not listed even on sailings that ARE listed. ALWAYS ask for a custom current quote!
Also note that when you find Princess specials listed that don't give the exact category, we could be listing a price for a category we like better than the absolute cheapest available. For example, we don't think many folks really want fully obstructed oceanview cabins, so we list the cheapest unobstructed cabin on some of the dates.